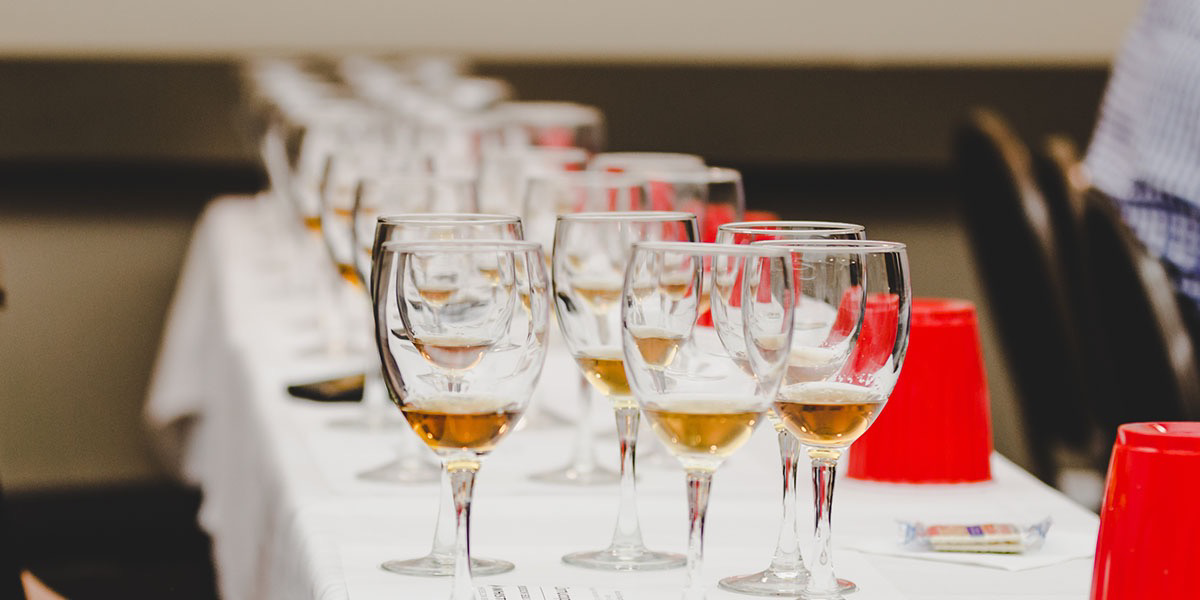 Drink Seminar: BC Road Trip: Boutique Wines
NOT AVAILABLE
Presenter: Mark Simpson
Join BC Winemaker Mark Simpson on a journey to taste 10 wines from several distinct terroirs around BC. We will taste unique small batch wines from several geographic areas such as Fraser Valley, Similkameen and  Okanagan Valley and wineries such as Seaside Pearl, BC Wine Studio and Bordertown. These are all properties within Mark's network of consulting projects and he will share what makes these wines unique and interesting: the techniques, the terroir and  the people behind the wineries. Learn about and celebrate the tremendous diversity of wine styles in our unique cool climate winegrowing province.  We will also offer a curated wine pack of the wines we pour at the seminar. 

Wines Featured:
Seaside Pearl Charlotte Petit Milo (Abbotsford, Fraser Valley GI)
Bordertown Cabernet Franc (Osoyoos, Okanagan Valley GI)
Alderlea Vineyards Pinot Gris (Duncan, Cowichan Valley GI)
Siren's Call Cabernet Franc (Keremeos, Similkameen Valley GI)
Black Market Wine Co Pinot Blanc (Kaleden, Okanagan Falls GI)
Siren's Call Harmonious (Selected Vineyards, Okanagan Valley GI)
The safety of participants (including people who work the event) is of primary importance to our team, we are actively monitoring the COVID-19 Global Pandemic and are ensuring our procedures exceed the Ministry of Health guidance.  
Please see our FAQ for more information.
Whistler Conference Centre
Whistler Conference Centre
4010 Whistler Way, Whistler