With a Twist: Celebrating 10 yrs of Centerplate Catering at the Conference Centre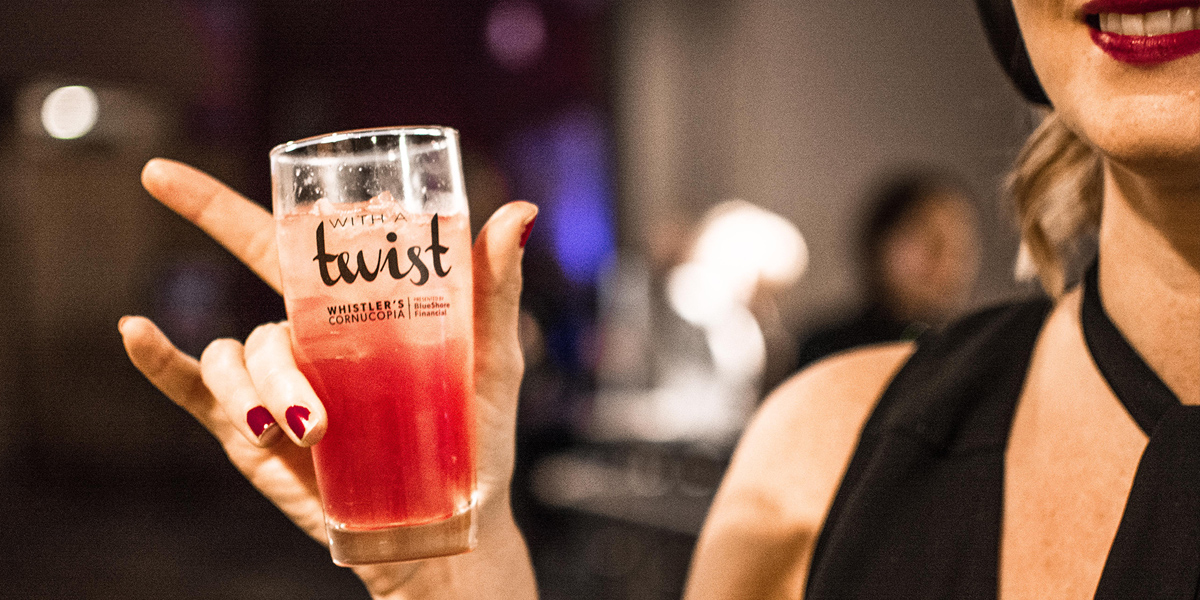 This year, we are adding some more twists...Centerplate at the Whistler Cornference Centre is celebrating 10 years of catering! To commend these 10 years of greatness, Centerplate will be featuring 10 of their best dishes. A sampling of each will be provided along with cocktails and beverages to say cheers to 10 years!
Continue the celebrations with a Silent Disco! What is a Silent Disco? It's a party like no other! Each attendee receives a pair of headphones (supplied by us), and three different DJs play on three different channels. Switch it up, mix it up, dance all night - it's three parties at once! Take a break from the dancing to browse, taste and learn about the world of beer, spirits and cocktails as world-class mixologists and producers showcase their favourite liquids. Tickets include a souvenir glass and five tokens for your drinks, additional tokens are $1.50 each.
Centerplate's featured dishes:
Fois Gras Rillettes
Mushroom Ravioli, Sage Cream, Braised Short Rib
Mac and Cheese Lobster Fritter
Tuna Poke, Wonton Crisp
Yam Medallions, Avocado Puree, Smoked Tomato Compote
Crab and Artichoke Phyllo Bites
Roasted Tofu Lollipops, Quinoa Pesto
Braise Sticky Pork Belly, Goat Cheese Polenta
Assorted Mini Crème Brulee
Donut Maker
Sunday November 12, 2017
8:00PM - 11:00PM PDT
Whistler Conference Centre
Whistler Conference Centre
4010 Whistler Way, Whistler
BOOK YOUR

ACCOMODATION